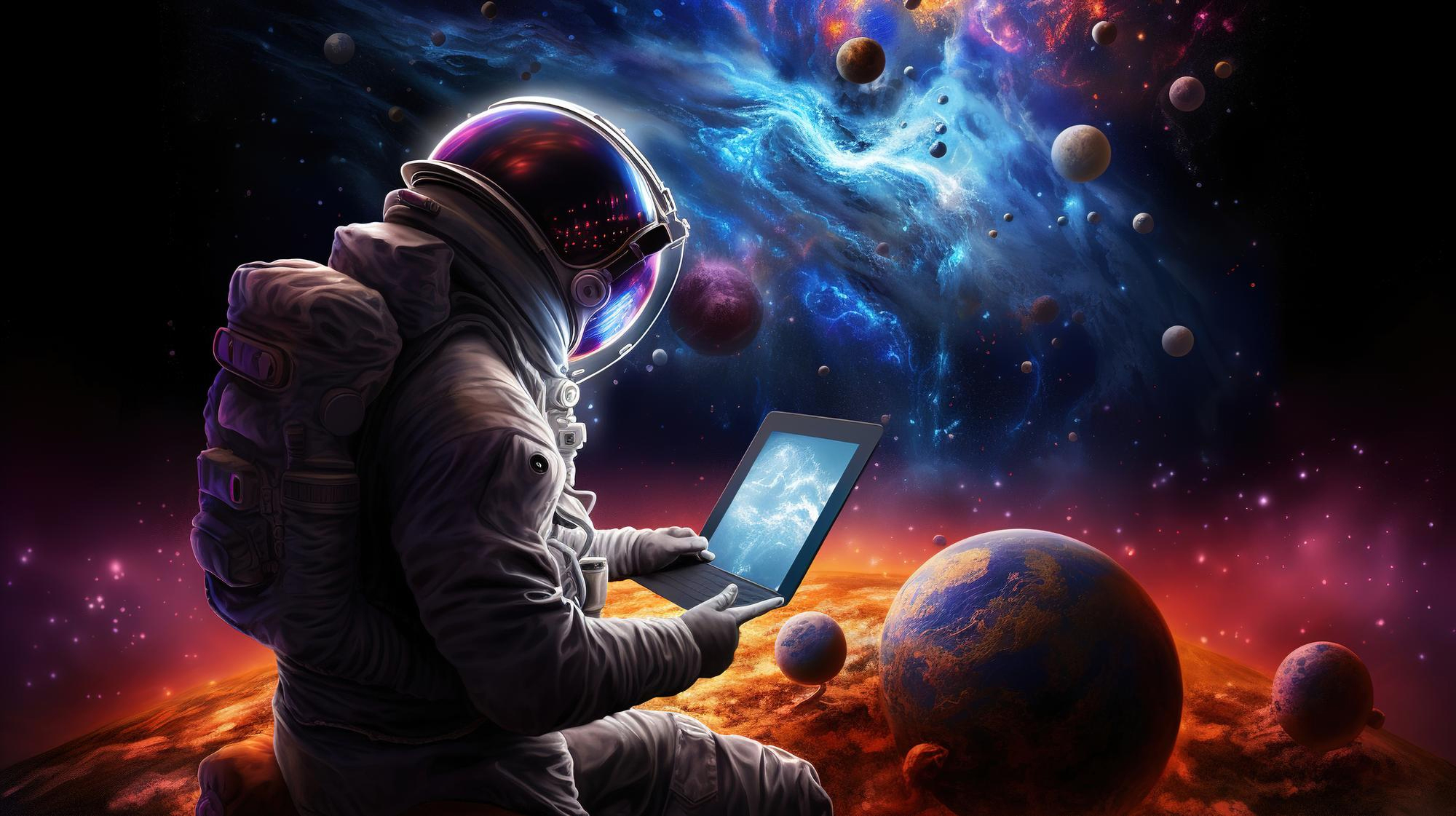 INTRODUCTION
I'm
S
killful in Performance
A
daptable at Work
M
entor by Experience
E
xpert with Gadgets
E
nthusiast by Nature
R
obust in Technology
ABOUT
My approach to building
the tech brands of tomorrow.
Hello Guys, Myself Sameer, I love to explore new technologies and has always been interested in such stuff. The journey started way back in 2011 after I completed my GRAD. Degree in BCA from IP University. Being a Tech Freak, I started to pursue my career as an entrepreneur providing hosting solutions, but later on involved in many web related projects. With an eagerness to learn something new landed me into markets of domain and related services and my passion for domain names led me to acquire a bunch of unique TLD's. While digging deep into this domain area, I started another project which focuses over one-word and premium domain names.
ACHIEVEMENTS
Acceleration: A rapid increase in valuation and standards.
As a tech savvy and an IT consultant, I provide different types of solutions for my clients, which includes scanners for website, installation and other form of services related with Wordpress, WOOCommerce, vBulletin etc. Designing services which include Logo-Designing, WP Theme Setup etc. Every form of Domain TLD related services/projects. Acquiring high quality & premium TLD's as per client requirements and many more.....
SKILLS
Skills I have collected
over the years and days.
Editing (Images/Audio/Videos)
SERVICES
What our team can do for you
We offer a variety of services, below is a glimpse of the services we do for clients. But you can always hire us for any customized web projects.
Wordpress Setup

We provide high-quality Wordpress setup and installation. Our WordPress setup service takes care of everything from basic setup to advanced customization, plugins installation & configuration and much more. Our team of specialists is always here for you to make your website ready for action as soon as possible. You just need to tell us what you want and we will set it up for you.

Domain Portfolio Management

We make it easy for you to register and manage your domain names. If you want to register a new domain name or already having multiple domain names, we can help you out and completely manage your domain portfolio. Our team of experts will guide you through the complete process of purchase, transfer and renewal. You can even control all your domain names from one place like CloudFlare etc.

Website Backups ~&~ GDPR Consent

We offer customized Wordpress services through a set of plugins by which you can make your website more secure, can reduce load time and even restore your Wordpress website in just a single click with cloud backups. Our team of professionals will also take care for cookie consent and management for your website.

SEO Setup

Our SEO segment service will offer you premium royalty-free images which you can use in your projects as per your need, generation of Sitemap.xml & Robots.txt , Pagespeed Analysis & Monitoring, Uptime Monitoring, Meta Tag and SSL Checker and many more....

Generating or Editing Content

We offer small startup or entrepreneur, editing services for audio and video files required for their web projects. We do simple edits like voice-over, video cuts, music additions, separating music file and voices from a clip, generating subtitle files required for captions, generating video in 4k-format etc. at an affordable price.

Logo Designing

Whether you need a logo, a profile picture, an infographic or a custom piece of image for your project or for your new business, we're here to help. We design logos and other form of designing services for all kinds of projects. Please include a brief message/description about the role of designing you need, the rest will handle by our professional team mates.
Hire-US
Find the plan that's
right for you business.
Contract
One-Time
(pricing depends on the type of work)
FAQ
Do you have questions?
Can I purchase for commercial work?

How does the daily update work?

Do you use long term contracts?

Can you work full time?
CONTACT
Let's get in touch.
Fill out my form below and send me an email.
PLAYING
Alone In KYOTO
Vens Adams
0:00